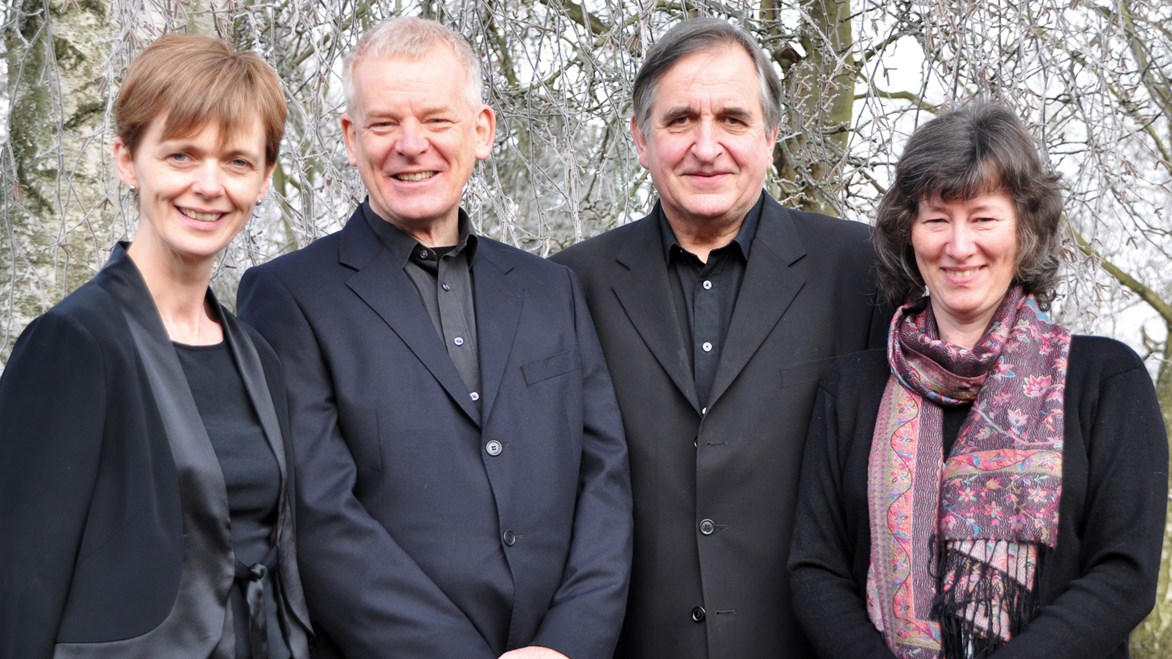 Play Day with the Tedesca String Quartet
Calling string players of all ages!
An opportunity to explore the wonderful world of the String Quartet focusing on Schubert's 'Rosamunde' Quartet No. 13 in A minor, D 804, Op. 29.
Sunday 23 July 2017, 9.30am – c. 6.15pm
Coalbrookdale & Ironbridge Community Centre, 2 Wellington Road, Coalbrookdale, Telford, TF8 7DX (please note venue)
STANDARD: INTERMEDIATE TO ADVANCED
Nic Fallowfield and his experienced Tedesca colleagues Clare Bhabra, Richard Muncey and Jenny Curtis, bring their innovative and exciting approach to the special Benslow Music Group Quartet concept, where tutors sit and play within the group, approaching everything as large-scale chamber music. Individual responsibility and initiative are encouraged, as is discussion on musical issues and techniques. This is emphatically NOT a string orchestra! The Tedescas will offer their personal insight into rehearsal tips and techniques. The workshop is a fantastic way to observe and participate in a professional rehearsal environment.
TIMETABLE:
10am – 5.00pm Workshop (with an hour for lunch at 1.00pm; please bring your own picnic, or the Coalbrookdale Inn is a stone's throw away)
5.30pm Short concert by the Tedesca String Quartet (open to family and friends; tickets £5)
Tutor website: www.tedesca.co.uk
Venue website: www.cicca.org.uk
Fee: £50 (including tuition, tea/coffee refreshments throughout the day and entry to the concert)
Code: 17/TQ1
To apply, please visit the course listing here or call 01462 459446.