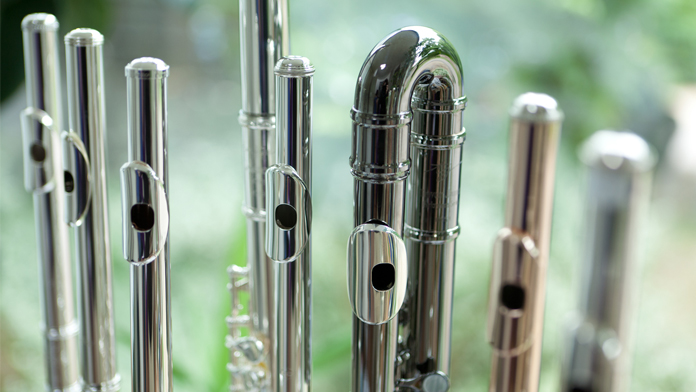 An opportunity to play chamber music with specialist coaching in a friendly and supportive environment.

STANDARD: CONFIDENT, SKILFUL.

Resident: £747 Non-Resident: £590 (25% off for under 27s) Code: 23/501.

Booking for Members opens at 11am on Monday 27 February 2023.

Non-Member and online booking opens at 11am on Monday 27 March 2023.

For details on how to become a Member to take advantage of early booking, see here.
What is the course about?
Our very popular Summer WindFest returns in 2023 led by Martin Gatt, bassoonist extraordinaire, baroque specialist Jean McCreery, and guest tutors for flute, horn, oboe, clarinet and piano. You'll have the opportunity to play in groups large and small, to encounter a wide variety of repertoire, and to take part in the traditional last night concert given by participants and tutors. You'll need to be at least of confident Upper Intermediate standard to get the most out of this course, and the course is also suitable for the most advanced players. We will have over 30 wind players on the course and the tutors will carefully match participants into groups of similar standard - there will also be opportunity for particular groups to stay together for at least part of the time. We are looking for flutes, oboes, clarinets, bassoons, French horns and pianists. All course members need to have strong, confident sight reading abilities; some experience of ensemble playing would be a great advantage. Part time attendance is welcomed, although we may need to delay confirmation until nearer the time. In order to ensure a good balance of instruments, some applicants may be asked to wait a little before their place can be confirmed.
What will we cover?
Chamber music for piano and wind; chamber music for wind; ways to achieve good ensemble, exploring intonation and articulation, and awareness of texture and harmonic structure.
What will we accomplish? By the end of this course you will be able to…
You will experience the joy of playing chamber music; gain greater knowledge of the repertoire; gain deeper insights into the music.
What level is the course and do I need any particular skills?
Confident, Skilful
How will the course be taught, and will any preparation be required?
Players will be organised into groups for each session. Some tutoring will be provided in each session, carefully tailored to the needs of the group.
Will music be provided in advance of the course?
Participants are welcome to bring their own music if there is something they would particularly like to play. Otherwise all music/scores will be provided.
Is there anything I need to bring?
Just you and your instrument! Don't forget to bring any spare reeds.
What previous participants said about this course…
"An opportunity to play some 1st rate chamber music with competent and committed amateur musicians."

"Great fun and great experience."

"Hard work, with a high standard, good sight reading skills an absolutely must, friendly and fun. Do it!"

"Excellent tuition from a variety of contrasting but well-matched personalities."