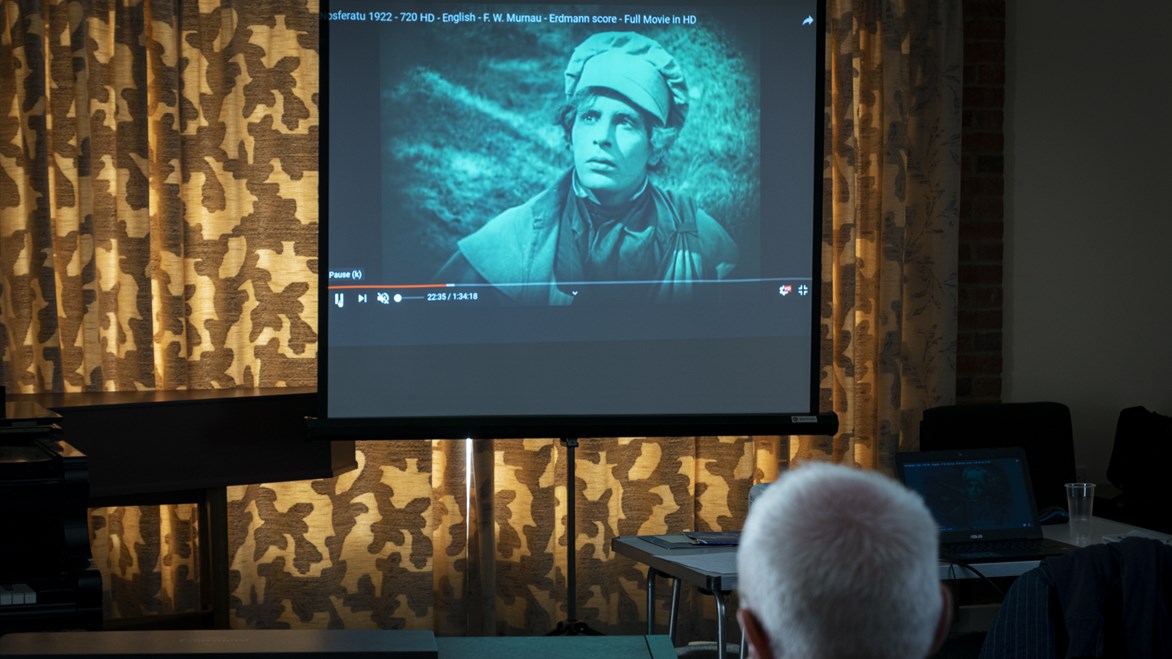 Participants (any instrument(s) / any standard) have the opportunity to accompany silent film. Improvisation skills are developed in a variety of styles. Key scenes from major films of the silent era (selected by the tutor) will be used.

STANDARD: LEARNER, IMPROVER, CONFIDENT, SKILFUL.

Resident: £359 Non-Resident: £260 (25% off for under 27s) Code: 23/261.

Booking for Members opens at 11am on Monday 27 February 2023.

Non-Member and online booking opens at 11am on Monday 27 March 2023.

For details on how to become a Member to take advantage of early booking, see here.
What is the course about?
This course provides the opportunity to learn and develop skills in accompanying for silent film using a variety of musical styles and improvisation. Short scenes will be selected from films of the silent movie era designed to stimulate participants' musical imaginations with the support and guidance of the tutor, working both individually as well as in small groups. The course will culminate with an informal screening with live musical performance from the participants. No previous improvising experience is required.
Tutor website: www.soundspositive.org sutton-anderson@newmusiccomposition.com
What will we cover?
Improvisation, interpreting the moving image in music.
What will we accomplish? By the end of this course you will be able to…
Confidently provide musical accompaniment to silent film.
What level is the course and do I need any particular skills?
Learner, Improver, Confident, Skilful.
How will the course be taught, and will any preparation be required?
Practical group and individual work, tutor and peer feedback. No preparation or written work required.
Will music be provided in advance of the course?
No music will be provided in advance as the course is about improvising.
Is there anything I need to bring?
A notebook.
What previous participants said about this course…
"An opportunity to be creative. Sharing musical ideas. Using one's imagination. Making real the music that plays in your head."

"David Sutton-Anderson was inspiring, encouraging, enthusiastic and well-prepared."