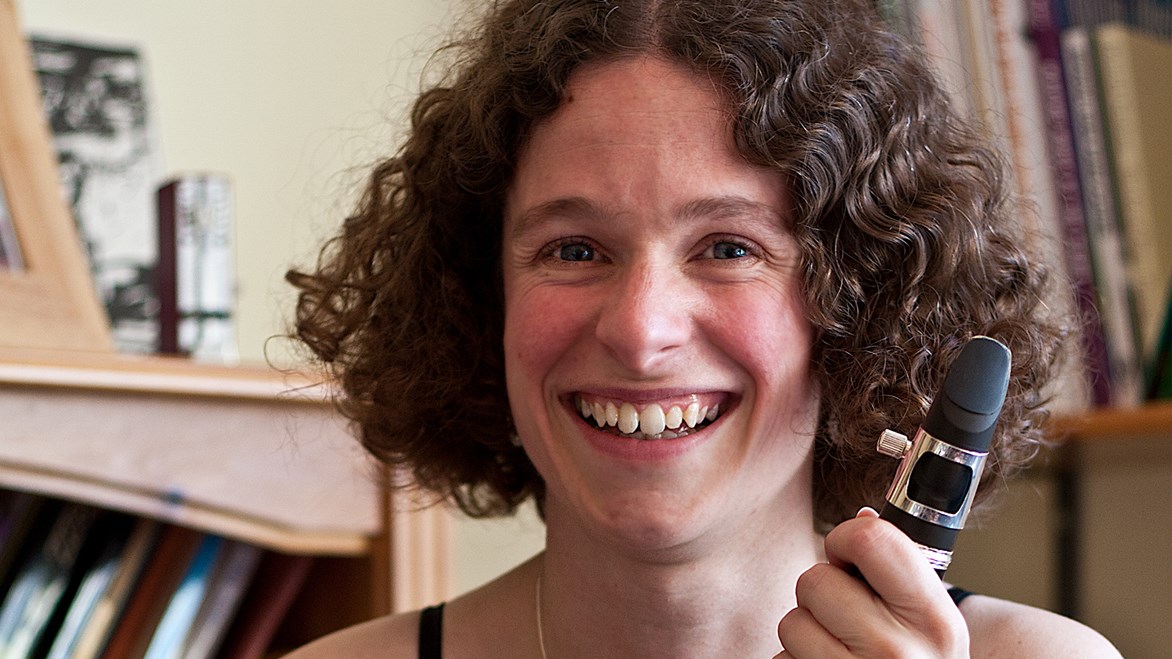 An intermediate woodwind ensemble working through original works and arrangements in a wide variety of styles and from various eras. Opportunities for chamber music.

STANDARD: IMPROVER, CONFIDENT.

Resident: £359 Non-Resident: £260 (25% off for under 27s) Code: 23/268.

Booking for Members opens at 11am on Monday 27 February 2023.

Non-Member and online booking opens at 11am on Monday 27 March 2023.

For details on how to become a Member to take advantage of early booking, see here.
What is the course about?
This course, led by the infectiously enthusiastic Stephanie Reeve and George Sleightholme, gives intermediate players the opportunity to develop ensemble and sight-reading skills as well as providing assistance with basic technical skills such as breathing, posture and musicianship. The main focus is the large ensemble, which works on four-part arrangements and original works. The varied repertoire covers everything from Renaissance to the present day. Players of flute, oboe, clarinet, bassoon, bass clarinet and any saxophone are welcome. There are also parts for French horn. There will be some opportunity for chamber music playing so players are encouraged to bring their own music.
What will we cover?
Repertoire from Baroque to present day and in styles from around the world. We aim to work on five or six pieces and while most will be by well-known composers or in familiar styles any repertoire that may be new is tackled in various ways to make the music approachable. All works selected are considered accessible.
What will we accomplish? By the end of this course you will be able to…
Develop musicianship and technical skills to include new ideas for practising and experience of new musical styles.
What level is the course and do I need any particular skills?
Improver, Confident
Some basic sight-reading skill is useful. Parts for flutes and clarinets are to some extent progressive so an easier option is available if preferred.
How will the course be taught, and will any preparation be required?
Each session is a rehearsal working through repertoire looking at technical and musical features in a relaxed and encouraging environment. Techniques such as breathing, posture, articulation, finger-work and ways to practise are addressed where the music demands. Questions and requests are encouraged.The final session of the course is an informal performance of any work covered.
There is an option to work in a chamber ensemble coming out of the main band session for coaching. One-to-a-part groups are put together after the first band session. Chamber groups have the option to play through their piece in the final session.
Will music be provided in advance of the course?
No, it will be provided by the tutor on the course. You are welcome to bring any chamber music if you have anything you would like to play.
Is there anything I need to bring?
Instrument and any necessary equipment
What previous participants said about this course…
"Fun, friendly and musically stretching."

"Very good, particularly for someone less experienced in ensemble playing."

"Inspired teaching/coaching, great choice of music pitched at about the right level with imaginative inclusion of Klezmer piece which was a delight to play."

"A very good variety of accessible music. The tuition was first rate and done in a cheerful and encouraging atmosphere."

"Both Stephanie and George are natural educators."