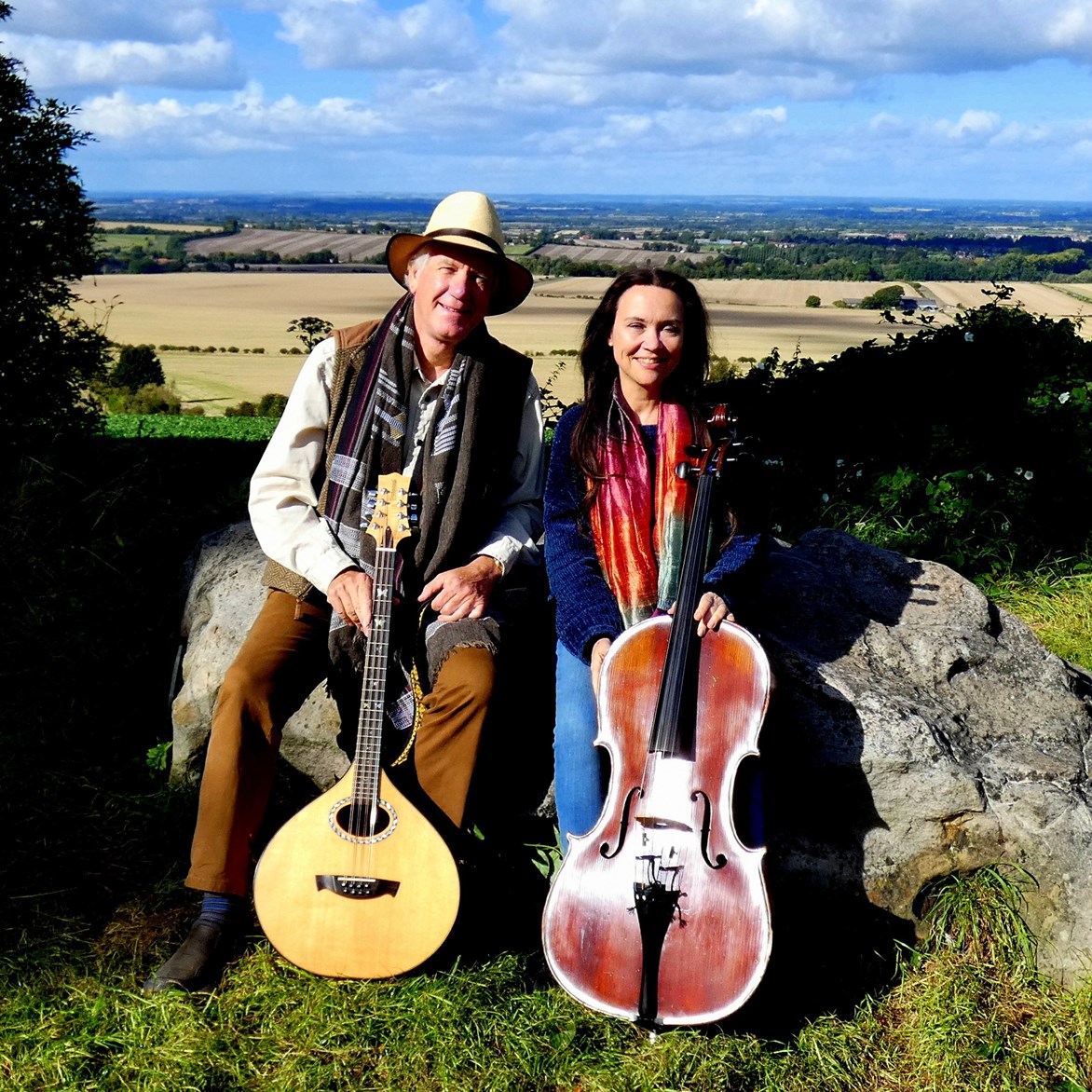 An opportunity to arrange and play folk tunes and songs at a steady 'intermediate' pace with a group of enthusiasts and many different instruments.

STANDARD: IMPROVER, CONFIDENT

Resident: £349 Non-Resident: £256 (25% off for under 27s) Code: 23/246

Booking for Members opens at 11am on Monday 12 December 2022.

Non-Member and online booking opens at 11am on Monday 9 January 2023.

For details on how to become a Member to take advantage of early booking, see here.
What is the course about?
A weekend workshop for folk instrumentalists and singers. Whatever acoustic instrument you play (fiddle, fretted instruments, whistles/flute, squeeze boxes, etc) you are welcome! The two tutors specialise in fretted instruments, whistles, cello, fiddle and singing but we'll have parts for anything you bring. We'll work through about 10 tunes and songs with arrangements, occasionally splitting into smaller groups. We'll also look at some theory and improvisation. In the evenings we'll have a relaxing "session" where you play your own tunes and songs, if you wish. You don't need to read music, but no absolute beginners, please. To see the kind of music we play, go to www.moonrakers.net. The course fee includes entry to the Moonrakers concert on the Saturday evening.
What will we cover?
Folk tunes (some with parts written, others with just the top line and chords).
Folk songs (usually only two, but if there's an appetite for more, we can do this).
How to interpret and arrange the songs/tunes as a group.
Performance techniques.
One-to-one tuition as required.
What will we accomplish? By the end of this course you will be able to…
Play up to 10 pieces in a small (max 18) ensemble with arrangements that we've worked on over the weekend.
What level is the course and do I need any particular skills?
The course is aimed at intermediate level players, not absolute beginners. If you are 'lower intermediate', we'll ensure that you have an appropriate part to play. Although reading music is a bonus, it is not 100% necessary – most of the tunes are simple and can be learned by ear (especially since a recording of them will be sent out in advance to participants). For those playing strumming instruments (ukulele, guitar, etc) chords are provided for all the tunes.
Standard: Improver, Confident
How will the course be taught, and will any preparation be required?
The music will be sent out in advance, along with a recording (on YouTube) so that you see and hear it at least three weeks beforehand. For most of the weekend we will remain in one large group, but there will also be opportunities for splitting occasionally into smaller or even one-to-one sessions, if requested.
Will music be provided in advance of the course?
The written music will be available on the Benslow Music website, provided by the tutors. The recordings (also made by the tutors) will be available on YouTube with the link sent by email.
Is there anything I need to bring?
Those who play more than one instrument are welcome to bring them.
What previous participants said about this course…
"Supportive tutors who drew out strengths of each delegate."

"Inspiring and informative, and inclusive of all levels of ability in the group. The tutors are superb, encouraging and helping, with loads of material, gauged just right! A perfect balance of different and contrasting styles of folk music, giving the widest possible experience in the time available."

"Great tutors and a very nice atmosphere."

"Great fun! Fabulous immersing myself in the music! Tuition, encouragement, inspiration! I learned a lot!"