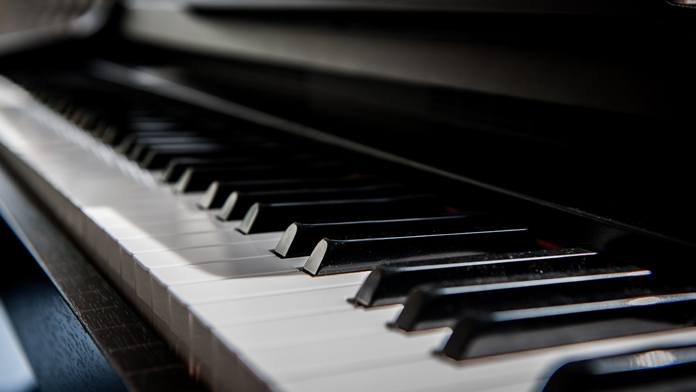 This course, aimed at pianists preparing for a diploma in the near or distant future or wishing to explore post grade 8 repertoire, focuses on the technical and interpretational aspects of performance. Tutor Timothy Barratt, ABRSM examiner for more than thirty years, encourages group discussion within the workshop-style sessions, which also include preparation of viva voce and quick study tests, (as appropriate).

STANDARD: SKILFUL

Resident: £359 Non-Resident: £260 (25% off for under 27s) Code: 23/276.

Booking for Members opens at 11am on Monday 27 February 2023.

Non-Member and online booking opens at 11am on Monday 27 March 2023.

For details on how to become a Member to take advantage of early booking, see here.
What is the course about?
Our regular tutor Timothy Barratt, an ABRSM examiner for over thirty years, with extensive experience of preparing students for diplomas over a range of boards, leads this course devoted to helping participants to hone their diploma repertoire to perfection, working on aspects of interpretation and technique in a class situation. The primary aim of the course is to instill insights in style, technique and approach that students can apply generally to their practice and performance. In addition to studying the chosen repertoire, there will also be discussion on preparation for the other diploma requirements (as appropriate) - such as quick study/sight reading and viva voce.
What will we cover?
How to project your musical ideas in performance.
Practice techniques.
How to prepare a varied programme of works.
Coping with performance nerves.
What will we accomplish? By the end of this course you will be able to…
Play with more assurance in front of a mutually supportive audience.
Achieve greater understanding of different styles through exposure to a wide range of own-choice repertoire.
What level is the course and do I need any particular skills?
Advanced (post Grade 8) level playing skills.
How will the course be taught, and will any preparation be required?
Group-style workshops in which each participant will have the opportunity to play at least once each day. Players should prepare two or three own choice pieces in advance of the Course. Discussion on style, performance etc. is encouraged throughout the course. A few practice rooms are available throughout the course.
Will music be provided in advance of the course?
Participants should provide their own music – in addition, a second reference copy is always helpful but not obligatory.
Is there anything I need to bring?
Just you and your music!
What previous participants said about this course…
"I felt that there was the right balance between individual attention and engaging other participants in the workshop format. The musical tuition and insights were very useful."

"Tim Barratt is extraordinarily expert at bringing out the best in people's playing. He picks up on 2-3 really important things so you are not overwhelmed. He creates a wonderfully calm and supportive atmosphere."

"It was really helpful to play in front of the group. Tim was very positive and encouraging whilst providing really useful advice on how to improve. The Q&A session on preparing for your diploma was really helpful. All those queries and concerns I had were answered! I feel that I have a much clearer idea of what to expect in the exam, and what is expected of me."

"The course was excellent and the tutor very inspiring both in his way of demonstrating each person's piece and in all the guidance he gave us."