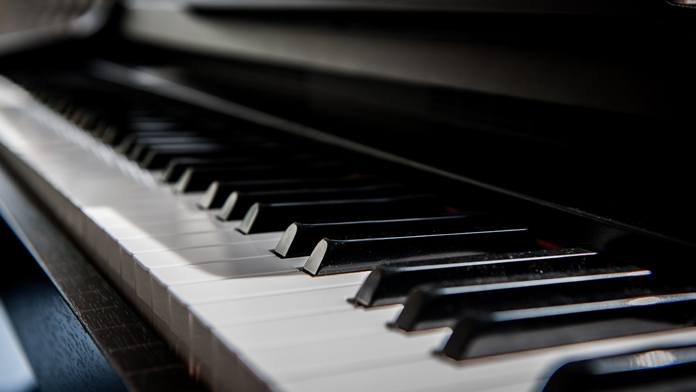 An introduction to playing and improvising blues piano for intermediate pianists.

STANDARD: IMPROVER, CONFIDENT, SKILFUL.

Resident: £359 Non-Resident: £260 (25% off for under 27s) Code: 23/256.

Booking for Members opens at 11am on Monday 27 February 2023.

Non-Member and online booking opens at 11am on Monday 27 March 2023.

For details on how to become a Member to take advantage of early booking, see here.
What is the course about?
The course will focus on the twelve-bar blues, focusing on the work of pianists such as Jimmy Yancey, Otis Spann, Pete Johnson and Professor Longhair. You will have the opportunity to play both solo and in duet, and to develop improvisation and accompaniment skills in a range of styles.
Tutor website: http://www.timrichards.ndo.co.uk
What will we cover?
Blues harmony and chord sequences Improvisation techniques.
Left-hand styles and accompaniment.
Selection of pieces in various styles.
What will we accomplish? By the end of this course you will be able to…
Accompany others by playing bass line and chords.
Improvise simple solos in the right hand.
Play a selection of blues melodies in various styles.
What level is the course and do I need any particular skills?
The course is at an intermediate level and is not suitable for beginner pianists. You will need good keyboard skills (at least Grade 3-4) and reasonable coordination between the hands.
No previous knowledge is required, but music reading ability is an advantage.
How will the course be taught, and will any preparation be required?
This is a hands-on course. The tutor will give demonstrations and you will take turns to play with other pianists, on several pianos. Practice sessions will be included at which you will prepare pieces for performance. The tutor will give feedback and tips. We will also spend time listening to recordings of well-known blues pianists to gain insight into different styles. No advance preparation is necessary.
Will music be provided in advance of the course?
Music will be provided; you will be given a link in advance to download handouts. Photocopies may also be provided onsite. Some of the material will be from the tutor's book 'Improvising Blues Piano' (Schott Music 1997). It is not necessary to purchase the book, but it will be available at a discount price from the tutor at Benslow if desired – it is also available from all good music shops or from Amazon.
Is there anything I need to bring?
An iPad, laptop or mobile phone with audio or video recording function could be useful.
If you already have 'Improvising Blues Piano' please bring it.