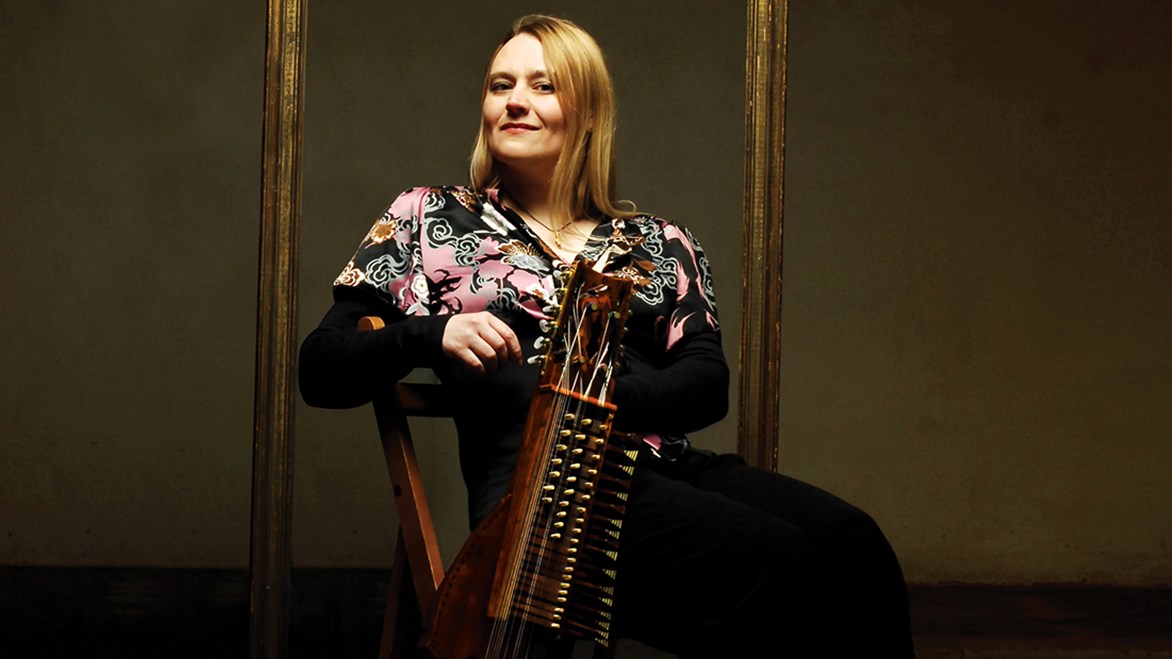 Participants will be introduced to the incredible nyckelharpa - the Swedish keyed-fiddle and taught how to play some simple tunes on this entrancing instrument.

STANDARD: ALL

Resident: £295 Non-Resident: £215 Code: 20/208
What is the course about?
The nyckelharpa, a keyed fiddle from Sweden, has the voice of an angel, but the soul of the devil. 12 sympathetic resonating strings, 4 bowed strings, 37 keys with which to change the pitch of the note, it is an incredible instrument. The oldest iconography dates back to the medieval times and has an unbroken line of development up to the modern day. If you've seen or heard a nyckelharpa and would like a go, this workshop is for you. Back by popular demand, you'll get to be up close and personal with the instrument and learn a few simple tunes. No need to be able to read music, but music will be available. Numbers are limited therefore early booking is advised. This course is for total beginners that have never played the nyckelharpa before and instruments will be provided.
Tutor website: www.swan-dyer.co.uk
What will we cover?
The course will start at the very beginning - tuning, holding the instrument, posture and onto simple tunes. Music genres will include a range including British folk tunes, Swedish music and some classical.
What will we accomplish? By the end of this course you will be able to…
Play some simple tunes on the nyckelharpa and have a broader knowledge of its history and repertoire.
What level is the course and do I need any particular skills?
ALL
No prior nyckelharpa experience is necessary. A rudimentary knowledge of music is preferable (ie having played an instrument) but only at a beginner level. There is no need to be able to read music, but music will be available.
How will the course be taught, and will any preparation be required?
The course will be taught by ear in a class of eight students. Written music however will be available. The course is entirely practical and hands on.
Will music be provided in advance of the course?
No, it will be provided by the tutor on the course.
Is there anything I need to bring?
An audio/video recording device is recommended but not mandatory.
Comfortable clothes - ie trousers or long full skirts. (This is to allow for good posture whilst using the bow)
What previous participants said about this course…
"An excellent way of finding out about a fascinating instrument."

"Vicki was very enthusiastic and a brilliant teacher. All very relaxed and happy."